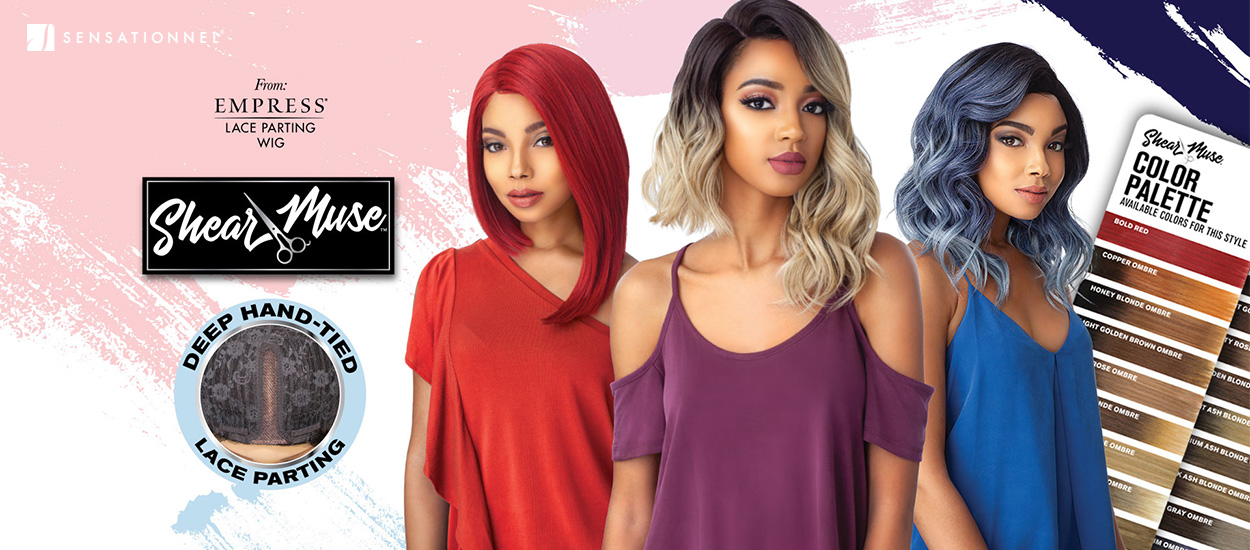 SHEAR MUSE
BE YOUR OWN MUSE...
Sensationnel LACE PARTING WIG -SHAYNA
Dynamic styles inspired by the salon masters.
These long wavy curls are mesmerizing. Long waves have been colored to perfection with the perfect ratio of ombre color. Special fibers were used to hold the style longer than traditional units, making sure you always look like you just stepped out of the salon chair. Crafted with heat resistant fibers.
Length: 16"
Material: Synthetic
Salon Inspired Cut & Color
Voluminous Styles
Lightweight Unit
Hand-tied, Deep Lace Parting
Includes Baby Hair
Model Color Shown: OM/LTASHBLONDE
Available Colors: 1, 1B, 2, 613, BOLDRED, OM/ASHGRAY, OM/COPPER, OM/DENIM, OM/DKASHBLONDE, OM/DUSTYROSE,
OM/GOLDENBLONDE, OM/HONEYBLONDE, OM/LTASHBLONDE, OM/LTGOLDENBROWN, OM/MDASHBLONDE